IBC & Drum Heater Insulation Jacket
IBC & drum heater jackets combined by the heating element, base core, fabrics, power cord, junction box, and control switch (or thermostat). It could be classified into two types, constant temperature type and adjustable temperature type.

The constant temperature type is implanting one or more fixed temperature control element in the electric blanket, when the temperature is lower than the set temperature, the heating blanket automatically starts heating, when the temperature reaches the set temperature; the heating blanket automatically disconnected the power supply, and continues thermal insulation. The whole process is circulated.
The temperature adjustable type is built in a temperature probe, which transmit temperature signal to the relay in the temperature control box, and the relay control the connection of the circuit. Temperature could be set up by users according to the using environment and conditions. The ordinary temperature range is -35℃to 120℃, and for other temperature range, we could customized according to customers' requirements.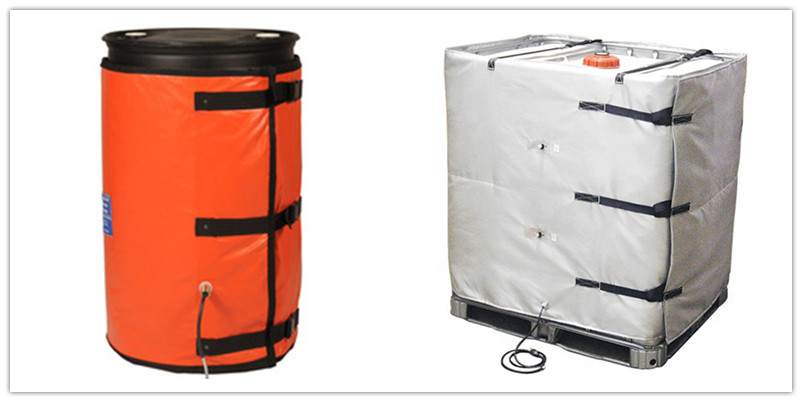 Advantages
Integrated type
Custom designed size and shape
Full coverage heating and insulation, high thermal and heating efficiency
Good flexibility
Uniform heating
Built-in overheat switch to prevent accidental burning of heated body
Large range, high power, fast heating.
High insulation performance of all material
Easy to install and re-install, safe
Technical data
Voltage: 90v-250v/380v
Rated power: 100-1500W/ square meter (according to the user's different needs can be customized)
Rated current: 0.45A~5.5A
Temperature: Adjustable temperature type≤190℃±1℃;
Accessories: electronic temperature control box
Constant temperature type: 35℃~260℃±5℃(5℃/grade)
Heating area: Customized, ex.: 2200mm x 300mm.
Product size: Customized, ex.:2500mm x 400mm.
---
Previous: none!
Next: none!
---